Eid Mubarak Greeting Cards 2019
Eid Mubarak greeting cards 2019 will be given out by Muslims to their friends and families on Eid-ul-Fitr, just like each year. The tradition of giving out Eid Mubarak greeting card has been followed by Muslims for years now. Although the technology has taken over and people have somehow shifted towards sending Eid Mubarak SMS, still there is a huge chunk of people who prefer to send out Eid greeting cards. However, it can be seen and observed that people have also shifted towards the online version of Happy Eid Mubarak greeting cards, considering it as cost efficient, environment-friendly and efficient way of sending your Eid Mubarak greetings.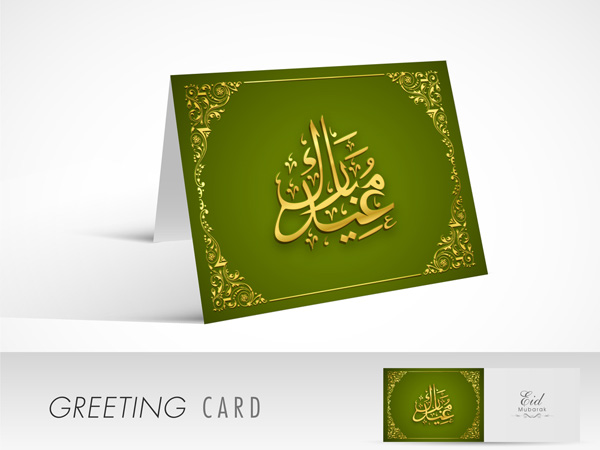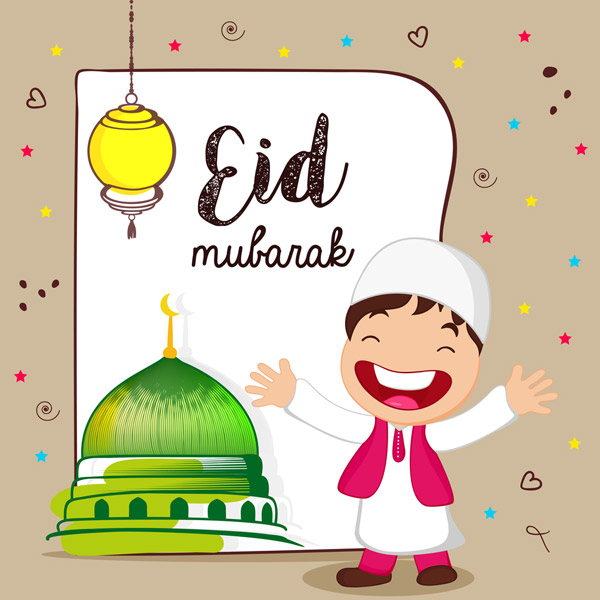 Before getting into the details of Eid Mubarak greeting cards 2019, let's discuss what Eid is. Eid is a religious holiday celebrated by Muslims all around the world. Eid-ul-Fitr, also known as Choti Eid in a lot of parts, is considered a gift from Allah after Muslims complete their fasts during the month of Ramadan. It is a well-deserved holiday for Muslims after Ramadan. Eid is considered a happy day as it is all about thanking Allah for His blessings, meeting people, embracing each other regardless of the differences. The day is begun by Muslims eating dates and then leaving for their Eid prayer that they say in congregation in mosques. After their prayers, they embrace each other, wishing Eid Mubarak to everyone, spreading peace, love, and happiness. The rest of the day is usually spent with families, eating together, spending treats and sweets to each other. It is also kept in mind that the spirit of Eid is not forgotten and the less fortunate members of the society are taken care of by sharing the love with them, because Eid is all about coming together in harmony, keeping all the differences aside. People have ways of expressing their love for each other and a lot of them have found an easier way to send their wishes to their loved ones, especially those who live far away.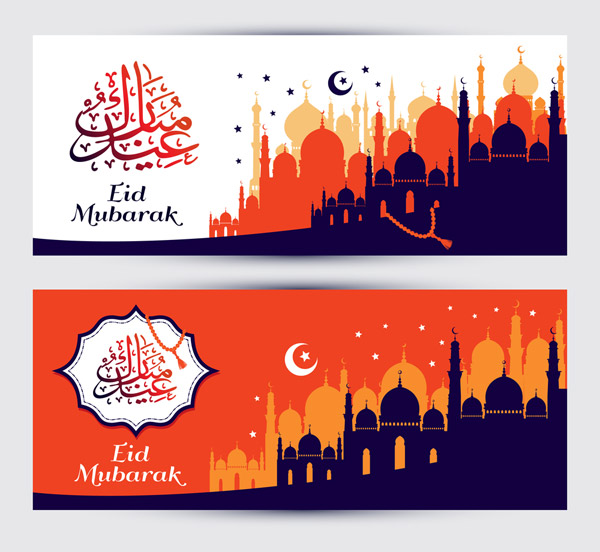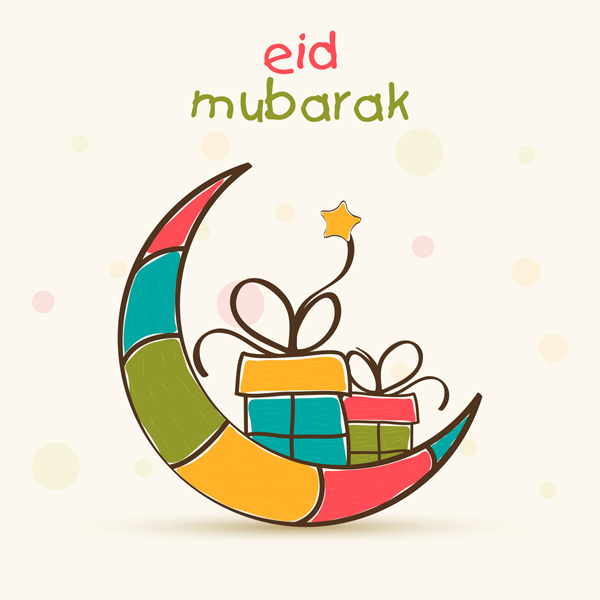 Eid Mubarak Greeting Cards 2019 made easier:
The trend of giving Happy Eid Mubarak Greetings Cards started many years back when people started making handmade cards to give to their friends and family until the printing companies started cashing on the idea by selling these Eid Mubarak greeting cards making it easier for people to send out their Eid wishes. This trend was taken further by the use of technology when these greeting cards were introduced online and people could virtually wish each other through them. It just made everyone's life easier as sending Eid Mubarak greeting cards to anyone was just a click away now. The trend is still followed so we are going to be providing you Eid Mubarak greetings cards on this website that you can use and send to your loved ones. We really hope you find them interesting. Hope you all have a great Eid filled with happiness and joy.