Accurate Umm al Quwain Prayer Times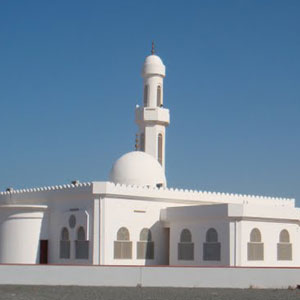 Accurate Umm al Quwain prayer times are given in detail in this website, you can find the table given below. It includes timing for each of the prayers offered by Muslims according to Umm al Quwain prayer times including the five compulsory ones, Fajr, Dhuhr, Asr, Maghrib, Isha as well as other prayers that Muslims can pray by their own choice. Islam has kept five of the prayers as mandatory for all Muslims. The timings for the prayers are according to the timing of sunrise and sunset. For instance, the Umm al Quwain prayer timing are according to sunrise and sunset time in the city, starting before sunrise and finishing after sunset.
Prayer is one of the basic pillars of Islam. It is the Muslim's way to connect to Allah at least five times of the day and it keeps them spiritually bound to their religion. It also keeps them aware of their faith and is a constant reminder of their faith. It also has other benefits including the fact that it brings discipline as well as humility in the lives of Muslims. Also when Muslims of Umm al Quwain pray together at the same time following Umm al Quwain prayer times, it binds them spiritually.
 About the Umm al Quwain City
Though known as the least populous of the emirates in UAE, the majority of this population is Muslims and they perform their prayers in congregation around the city based on Umm al Quwain prayer times. Major spots for tourists and residents include Umm al Quwain fort, Old harbor, Islands, and Al-Dour.
Islamic Prayer Times Mehtods
MWL: Muslim World League
ISNA: Islamic Society of North America
Egypt: Egyptian General Authority of Survey
Makkah: Umm al-Qura University, Makkah
Karachi: University of Islamic Sciences, Karachi
Tehran: Institute of Geophysics, University of Tehran
Jafari: Shia Ithna Ashari (Ja`fari)
Monthly Umm al Quwain Prayer Times
Umm al Quwain other Details : Latitude = 25.5205° N, Longitude = 55.7134° E Zone Time = GMT +04:00 hours
Asr Methods
Standard: Shafii, Maliki, Jafari and Hanbali (shadow factor = 1)
Hanafi: Hanafi school of tought (shadow factor = 2)