Eid al Adha 2019: What is Eid ul-Adha?
Eid al-Adha 2019 will be the second Eid celebrated by Muslims this year. Both Eids are celebrated for different purposes but the essence remains the same. Eid al-Fitr and Eid al-Adha are the most celebrated festivities for Muslims. While Eid al-Fitr is celebrated after the month of Ramadan, Eid al-Adha is celebrated at the end of Hajj.
Eid al-Adha is celebrated by Muslims around the world by the end of Hajj and is primarily known as the festival of sacrifice. The festivities last for three days and most of the Muslim countries have these three days as official holidays, however, this is not the case for Muslims living in non-Muslim countries. Eid al-Adha 2019 this year is expected to be celebrated on August 12th, 2019. As it lasts for three days, so it will go until 15th August 2019.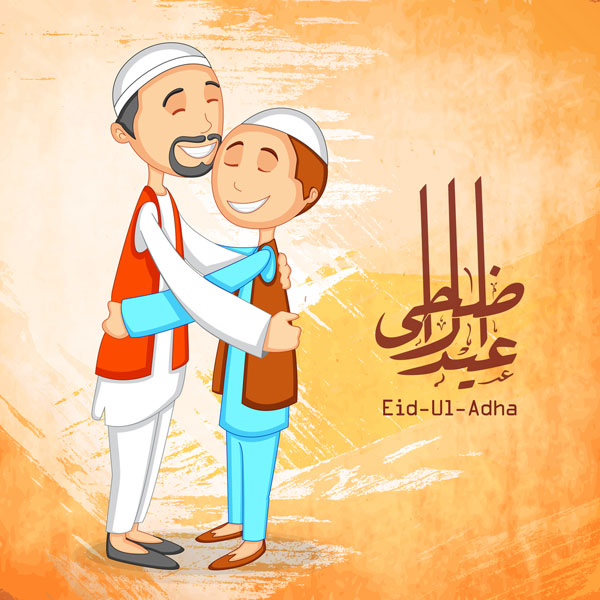 Eid al-Adha 2019, like event year, will be celebrated to remember the great sacrifice of the Prophet Abraham. It is a very important event in the Muslim history and is explained in the Holy Quran in an eminent way as well. It is often reminded to Muslims in Quran that the Prophet Abraham was always obedient and honest in terms of their obedience to Allah. He was always grateful and pious. And all these were the reasons why he was chosen by Allah to be an example for all Muslims in submitting oneself to Allah. Eid al-Adha 2019 will also be celebrated to keep the sacrifice in mind and to keep the spirits of that sacrifice high. It is indeed very difficult for Muslims to reach the level of devotion that Prophets had for Allah, but it is to remind to always try their best to submit to Allah's love.
Prophet Abraham was tested by Allah by commanding him to sacrifice his son for Allah. He was so much devoted that he decided to go through this sacrifice, regardless of the fact that he had to kill his own son to do that. But, just by agreeing to the command, he showed his love and dedication and set an example for all Muslims. However, he did not actually have to sacrifice his son in the end.
Eid al-Adha 2019 Traditions:
Muslims all over the world will celebrate this Eid al-Adha 2019 by slaughtering an animal, be it a cow, goat, sheep, or a camel. This will be done to remember Prophet Abraham's sacrifice. The meat collected during Eid al-Adha 2019's sacrifices is supposed to be distributed equally into three parts, one part will be kept for the family who did the sacrifice, one part will be for their relatives and the third part will be for the needy members of the society.
The purpose behind Eid ul-Adha 2019 is to have this one day when the underprivileged members of the society get to eat the same as everyone else. It also instills a sense of giving and brotherhood in the privileged members of the society.
Eid al-Adha Mubarak Messages 2019
Eid ul-Adha is a day of love. Eid Mubarak SMS and Eid Mubarak Messages Greetings are the best way to wish your friends and family members.
As you offer your sacrifices, I wish that Allah showers his divine blessings and fulfills all your dreams on Eid-ul-Adha and always. Eid-ul-Adha Mubarak!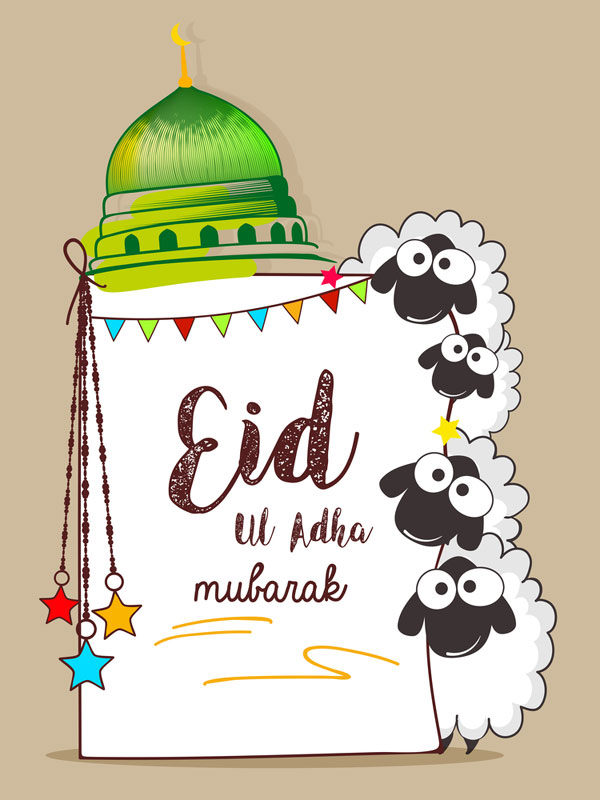 As you offer your prayers on Eid-ul-Adha, I hope that the true spirit of this auspicious occasion fills your heart with happiness and good cheer.
Have a blessed Eid-ul-Adha
Hope that you and your family are blessed with Allah's love and care on Eid-ul-Adha and always. Wishing you and your family a blissful Eid-ul-Adha!
Heartfelt wishes on ""the Festival of Sacrifice""!
Happy Eid ul-Adha!
Eid-ul-Adha is an Eid of sacrifice;
And commitment of Allah's orders.
May Allah bless us with the same in all circles of life!
Eid Mubarak
On Eid-ul-Adha, wishing that Allah be your guide and show you the right path in everything you do.
Eid Mubarak!
Hope that you are guided by your faith in the almighty and shine in his divine blessings.
Wishing you a happy Eid-ul-Adha!
On Eid-ul-Adha,
wishing that Allah accepts your good deeds and sacrifices,
alleviates your sufferings,
and forgives your transgressions.
Eid Mubarak!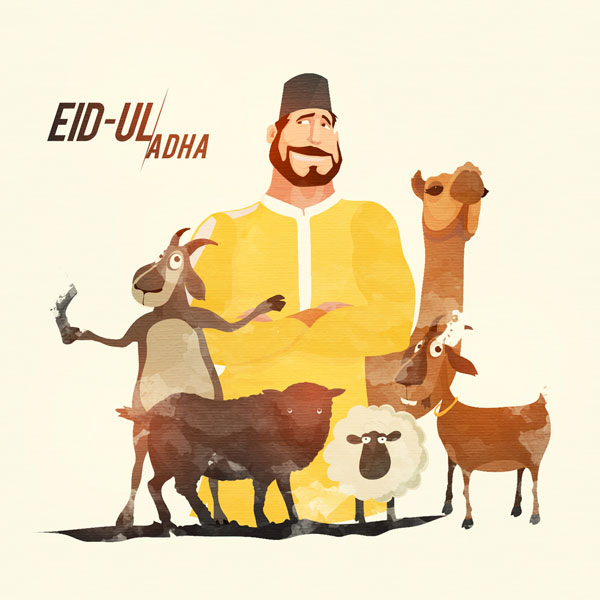 May Allah's rahmat shine on us and help us discover newer opportunities for growth and success. Wishing you a blessed Eid-ul-Adha
Eid k Debit Credit
Bakra Debit
Cash Credit
Qurbani Debit
Gosht Credit
Qasai Debit
Khaal Credit
Aap Debit
Hum Credit
Eid Bakri Mubarik…
Hamara Eid Massege Debit
Apka Eid Text Reply Credit
[[ Eid Ul Azha Mubarik ]]