Accurate Jebel Ali Prayer Times 2019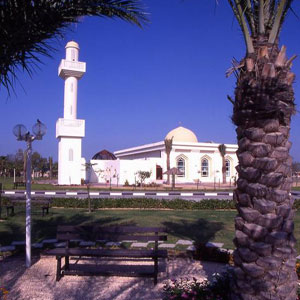 Muslims traveling around Jebel Ali should prayer according to Jebel Ali prayer times. The schedule for Jebel Ali prayer times can be found on this website and it is constantly updated. While Jebel Ali is more of a tourist place, it does offer a lot of mosques around the city for Muslims to pray peacefully and never miss out on their prayers according to Jebel Ali prayer times.
Jebel Ali is a port town located near Dubai. Each month, the town has a huge amount of tourists coming in, attracted to the great places and the adventures to do in this town. Tourists can go for Fishing tours, visit Marina beach and the malls surrounding these places. They can also for shooting clubs and ferry rides. The town offers very diverse experiences. It also has a Sikh temple to give the visitors a different experience as well as a Bollywood park for tourists. Along with these places, the town also offers some amazing mosques so the tourists never miss out on their prayers and pray according to Jebel Ali prayer timing.
Muslims can very conveniently check Jebel Ali prayer times from the table given below. Islam emphasizes on prayers as it is the second pillar of Islam and is an obligatory ritual for Muslims. Muslims are required to perform five prayers a day to keep their spiritual connection with Allah.
Jebel Ali Prayer timings is close to praying times in dubai and Sharjah prayer times.
Islamic Prayer Times Mehtods
MWL: Muslim World League
ISNA: Islamic Society of North America
Egypt: Egyptian General Authority of Survey
Makkah: Umm al-Qura University, Makkah
Karachi: University of Islamic Sciences, Karachi
Tehran: Institute of Geophysics, University of Tehran
Jafari: Shia Ithna Ashari (Ja`fari)
Monthly Jebel Ali Prayer Times
Jebel Ali other Details : Latitude = 24.9857° N, Longitude = 55.0273° E Zone Time = GMT +04:00 hours
Asr Methods
Standard: Shafii, Maliki, Jafari and Hanbali (shadow factor = 1)
Hanafi: Hanafi school of tought (shadow factor = 2)